While someone is looking for tips on how to set up their studio, storage space is probably filling up somewhere else right now, but no problem! In this article we have listed the best accessories for recording studios and home recording studios.
Find your new studio accessories from well-known brands such as LaCie, Output, König & Meyer, Addictive Sound, Anker and many more!

Whether suitable cables and stands for microphones and studio monitors, external hard drives, power banks, high-quality acoustic elements, keyboards, stable studio tables, curtains and sweets; you can find all that and much more here.
studio furniture
Practical studio furniture and a comfortable office chair are prerequisites for a comfortable home studio and a healthy workplace. Don't forget that if you're driving long sessions, you'll be sitting in front of your computer for several hours a day. With cheap chairs, your back will hurt after a few days or even the seat cushion will be gone after just a few months and you will be sitting on a wooden panel.
We have tested many office and gaming chairs and have been to Hamburg furniture stores and specialist shops, among others for ergonomic chairs and electronics stores and have to admit that all desk chairs up to €150 do not offer a good basis for daily work.
Investing in a high-quality gaming chair is really worthwhile if you consider the longevity and the many adjustment options of such Chairs considered.
Build a cheap studio table yourself
With just a few accessories, a cheap office desk from the furniture store quickly becomes a real DIY studio table for your home studio!
Using monitor risers and a headphone holder, you can convert a simple office desk inexpensively. In addition, a few cable clamps or cable boxes can help with cable management - it's much better to work when it's tidied up!
When choosing an office desk, pay attention to the height and stability of the desk. Of course, your home-made studio table should be able to withstand the weight of the audio interface, laptop, keyboard, MIDI controllers, screen, etc. If you don't have space for an additional keyboard stand, then the height of the table must match your height so that you can comfortably reach and play the keys of your MIDI keyboard.
Acoustic elements (bass traps, absorbers)
To improve the acoustics of your room, you can set up professional acoustic elements or attach inexpensive acoustic foam to your walls. The products from HOFA, Addictive Sound and MW-Acoustics are stable and can be set up anywhere, i.e. at home, in the recording studio as well as in business premises and in the office.
gluing and. Hanging - How to properly attach acoustic foam!
The acoustic foam (nubbed foam, also with a pyramid shape) is sprayed on the back with spray adhesive and then placed evenly and straight (use a spirit level or an app on your cell phone) on the wall. You can press the panels firmly against the wall for a while.

If you want to protect the wallpaper, you can use spray adhesive to glue the panels made of acoustic foam to MDF or chipboard beforehand and then to the wall drill.
Advantage when hanging up: You can easily hang up your acoustic modules and take them with you if you move. You usually hang professional acoustic elements anyway. on or you can put them down comfortably and place them anywhere.
Acoustic curtains and alternatives
Sound that enters your home studio from the outside through the windows can be absorbed with special acoustic curtains. Take a look at the different colors and sizes here at HOFA.
Simple and inexpensive acoustic foam from the online shop or the hardware store can be glued to MDF boards instead of to the wall. So you can easily remove your acoustic elements when you move out and take them with you!
If you don't have money for acoustic optimization, you can put up plants and full bookshelves.. It also helps a bit.
With these tricks you can set up your home studio acoustically optimized
Anyone who likes to make music on rainy Sundays should hang up thick curtains. Many producers set up their studio in a dark way so they can be more creative - Set up your studio in such a way that you feel comfortable.
You can improve your room acoustically with simple means and without additional expenses and additional studio accessories. Simply use the following items to insulate your space:
● Plants
● Dense curtains
● Pictures, world maps
● Shelves, (unread) books on display
● Paintings, tapestries
Large decoration, candles
● Carpets, foot runners and floor mats
You should avoid trophies in the glass display case next to the speakers if possible. If you want to acoustically optimize your room, you can set up the following or attach it to the wall:
● Sound absorbers (sound insulation)
● Bass traps
● Diffusers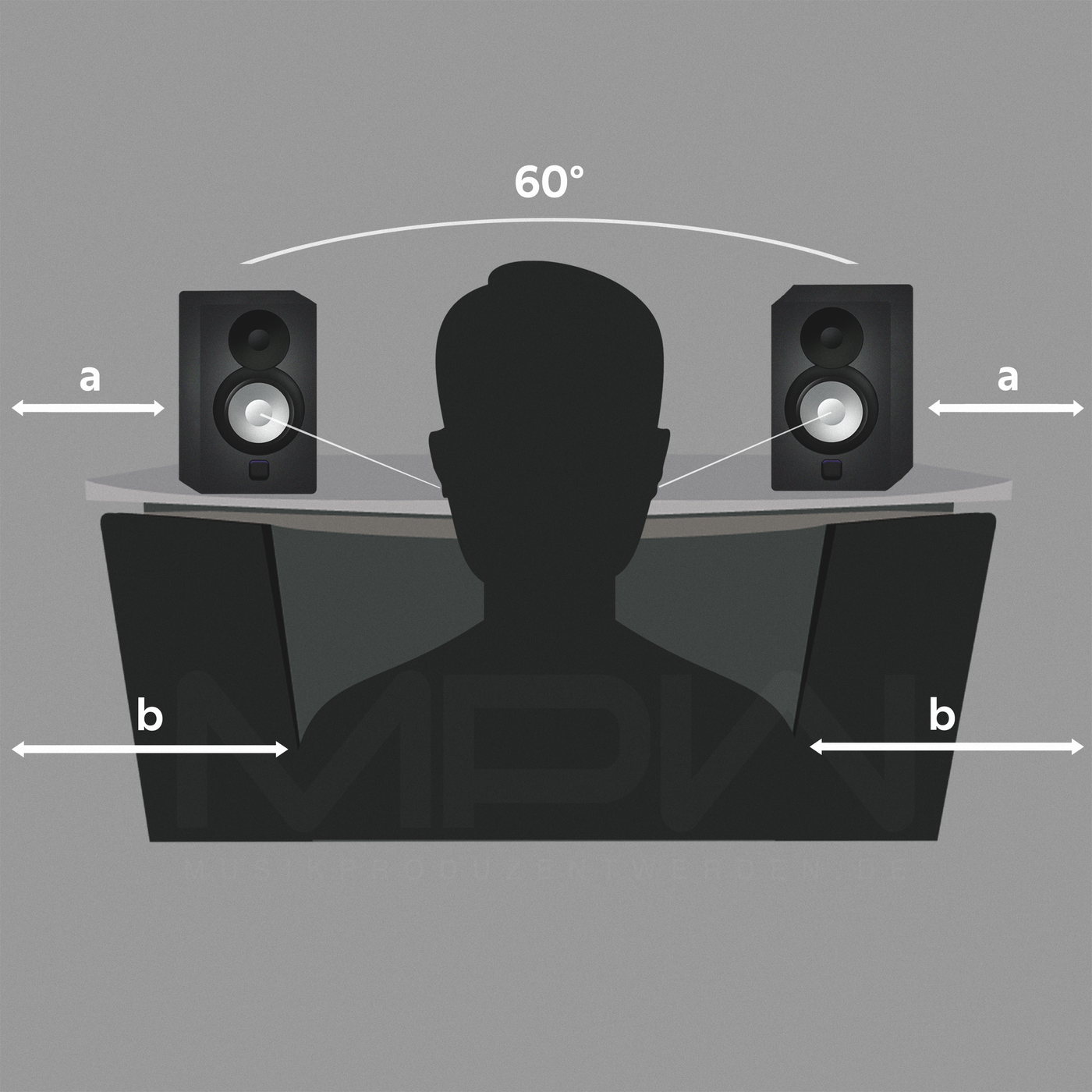 tripods and stands
A stable microphone stand with pop protection is the basis for proper vocal recordings!
Studio loudspeakers should also never stand directly on the table, but ideally stand on loudspeaker stands so that there are no vibrations on the table be passed on. Cheap tripods can tip over a little more easily than expensive models, but if you set them up carefully and make sure that nobody touches them, then nothing will happen!
A little tip: Note the break-in time with new studio loudspeakers. They need time to settle in and sound better. Don't turn it all the way up at the beginning, as the rubber or technical parts can be damaged.
external hard drives
Storage space is quickly running out on laptops and cannot be upgraded, which is why it is worth investing in a slightly larger hard drive when buying a MacBook or Windows notebook. Owners of a stationary PC can use an external hard drive to take projects with them and exchange data easily.
Audio material and project files take up a lot of storage space. An external hard drive can be used to store samples and with a special SSD you can access your data even faster!
keyboards
Wired keyboards have the advantage that they do not need to be charged. If you no longer have any free USB slots, you can switch to keyboards and mice with Bluetooth or radio. Keyboards with shortcuts are mostly used in professional recording studios. Here are our recommendations for wired and wireless keyboards.
keyboard sticker
Pimp your own keyboard now with the awesome keyboard stickers from TasTutor!
The keyboard stickers with key commands (shortcuts) for your favorite software or DAW are finally available. With the keyboard stickers, users have the opportunity to learn the keyboard commands of their software and to integrate them immediately into their everyday work. The little helpers are a real relief, especially with recurring tasks!
All DAW stickers are carefully manufactured in Germany.
Keyboard stickers are available for all common DAWs such as Cubase, Pro Tools, Ableton Live, FL Studio. There are even stickers for applications like Adobe Photoshop! And if you want to better understand chords and music theory, don't miss the piano stickers.
Studio accessories for on the go
Your expensive and beloved music production laptop deserves a suitable bag. Take a look around here if you need something suitable for on the go. Water-resistant fleece cases for the new MacBook Pro 16 are available on Etsy!
Effect Plugins & Virtual Instruments
We have collected the most important links to manufacturers of plugins, DAWs, samples and other studio software for you. If you want to get an overview and see our recommendations, then click here.
Drum kits, samples & loops
Millions of royalty-free drum kits, samples and loops are available on the Loopcloud, Splice and Sounds.com platforms! Here you come directly to the most popular portals for high-quality samples.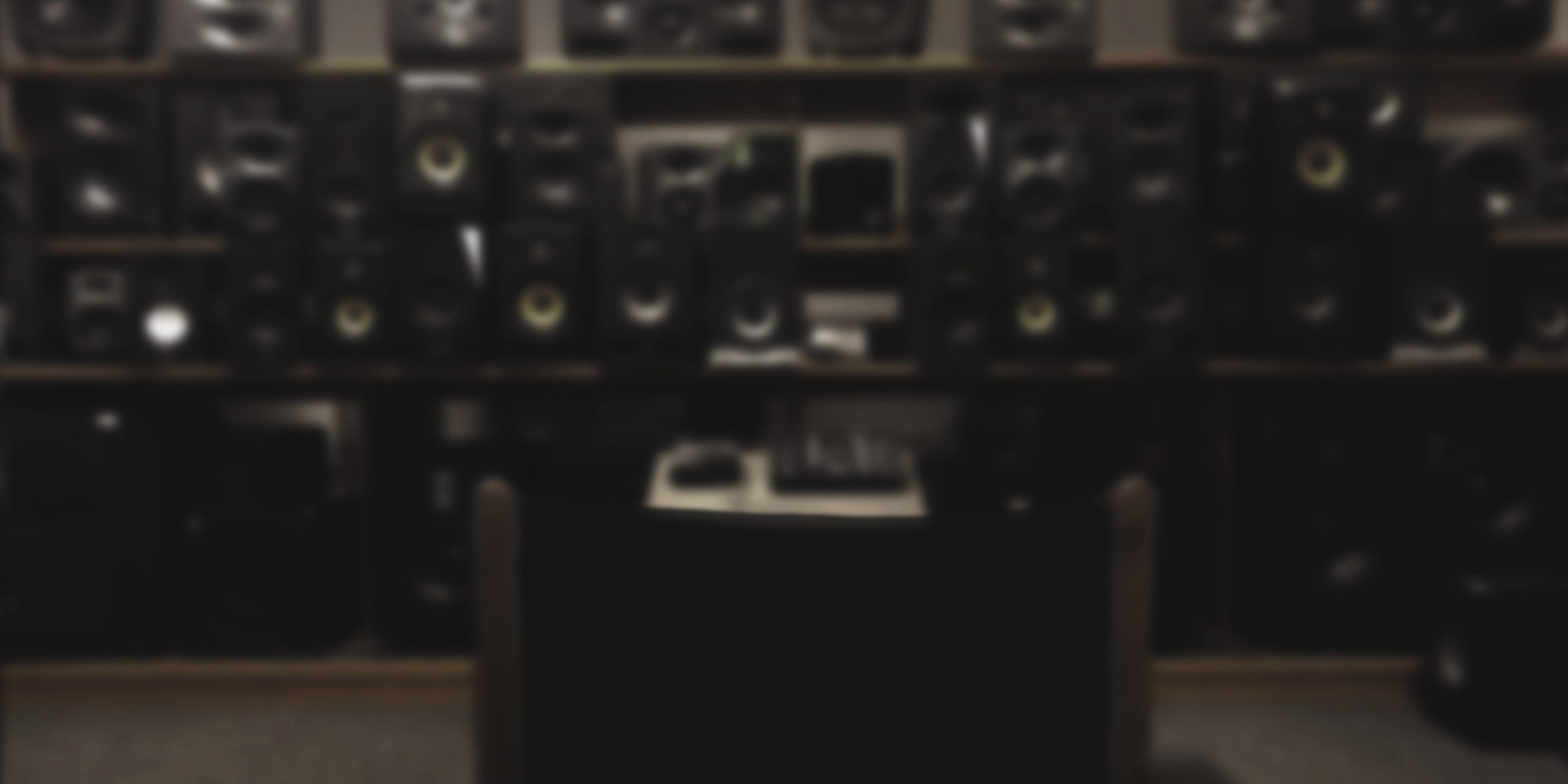 This is how you find the right studio equipment
Many retailers offer you an exchange guarantee. With Thomann & Amazon you usually have 30 days to decide. If you order in the beyerdynamic online shop, you even have an extended right of return and a full 60 days to return your order free of charge!