Here in the ultimate sample & loop guide for all musicians, producers and sound engineers you will find the 15 best platforms with royalty-free samples, important information about licensing rights and much more!
You need a hardware sampler like the Example the legendary Roland SP-404A MKII or a MIDI generator like Scaler? On this page you will find many useful recommendations, such as the optimal folder structure for samples and the best sample platforms in detail!
What are samples and what does sampling mean?
There are different opinions about the exact definition of samples. The most common opinion is that a sample can be a melody (excerpt from a music title) or a drum loop.
The reason why there is confusion about the term sample is that in usage one can also hear individual tones and Noises such as kicks, hi-hats, sound effects and acapellas are referred to as samples.
Sampling involves cutting out, changing and rearranging parts of other music titles. This technique is commonly used in hip-hop and has had a major impact on the genre.
In short, a sample is an audio file that usually loops well and was originally composed by another artist or by yourself was generated.
Why do you need samples?
A drum loop or a special melody can give you a first impetus and bridge creative blocks! You can also fall back on samples if you don't have the opportunity to play in organic percussion loops or melodies yourself. On online platforms like Loopcloud and Splice you can get countless original sounds these days!
Sounds typical of drum kits and sample packs
Drumkits and sample packs are folder packages that can contain many different audio files such as drum shots, drum loops and melody loops, acappella tracks, MIDI files, one-shots, FX and other sounds.
So-called Melody Loop Packs only contain melodies, whereas Construction Kits or "Song Starters" contain entire song ideas in a single folder. The most common types of samples used in any studio are:
drum one shots
● 808s
● claps
● Cymbals
• Kick
• Percussions
• Snares
• Hi Hats
Drum Loops
• Full Loops• Hi Hat Loops
• Percussion Loops
• Top Drum Loops
• Breaks
• Fills

Melody
● One Shots
● Loops
● STEMS

FX
● SFX
● Impacts● Riser

VOX
● Vocals (Accapella)
● Chants

MIDI
● MIDI Presets

Presets
● Plugin Presets

Bonus and extras
● In many drum kits you will find bonus files and sometimes also extras such as samples from previous productions, e.g. by Mac Miller and Nipsey Hussle
What are the rules of sampling?
The controversy over the subject of sampling flared up in 1997, when Moses Pelhelm sampled a two-second fragment from the track "Metall auf Metall" by Kraftwerk and built it into his own song as a loop. The electro band Kraftwerk sued him, so the legal dispute went all the way to the European Court of Justice, which, after more than 20 years of discussions, finally made a judgment for Europe in 2019:
Accordingly, sampling is officially allowed if "it in a modified and unrecognizable form when listening to it in a new work".
In addition, the sample used can be counted as a quote if the audio material "is recognizable when listening to the new work", provided that " the purpose of the use is to interact with the work from which the audio fragment was taken […]".
The use of samples, as it was mainly done in the 90s in old-school hip hop , can become a complicated legal dispute nowadays. Better pay attention to your acquired license right to avoid problems.
License right "Royalty-Free Music" simply explained
The term royalty-free refers to a form of license and roughly means license fee-free in German. If a sample is marked as "Royalty-Free", it can be used freely for further use without having to pay the owner a later usage fee (Royalties/Royalties) or royalties.
Nevertheless, Royalty-Free means not automatically that a sample is available for free download. Some samples must be purchased for a fee, even if no further license fees will be charged in the future.
Optimal folder structure for samples, instruments and effect plugins
To prevent total chaos on your computer from installing numerous plugins, we recommend a well thought-out folder structure for samples and plugins. Some DAWs only scan your computer for default folder paths, so you should always keep an eye on your sounds and plugins.
Owners of a Windows PC or laptop should almost always change the installation path for plugins and create their own path for this purpose install folder. Mac users, on the other hand, have it easy - experience has shown that they can install any software in the standard paths provided for it.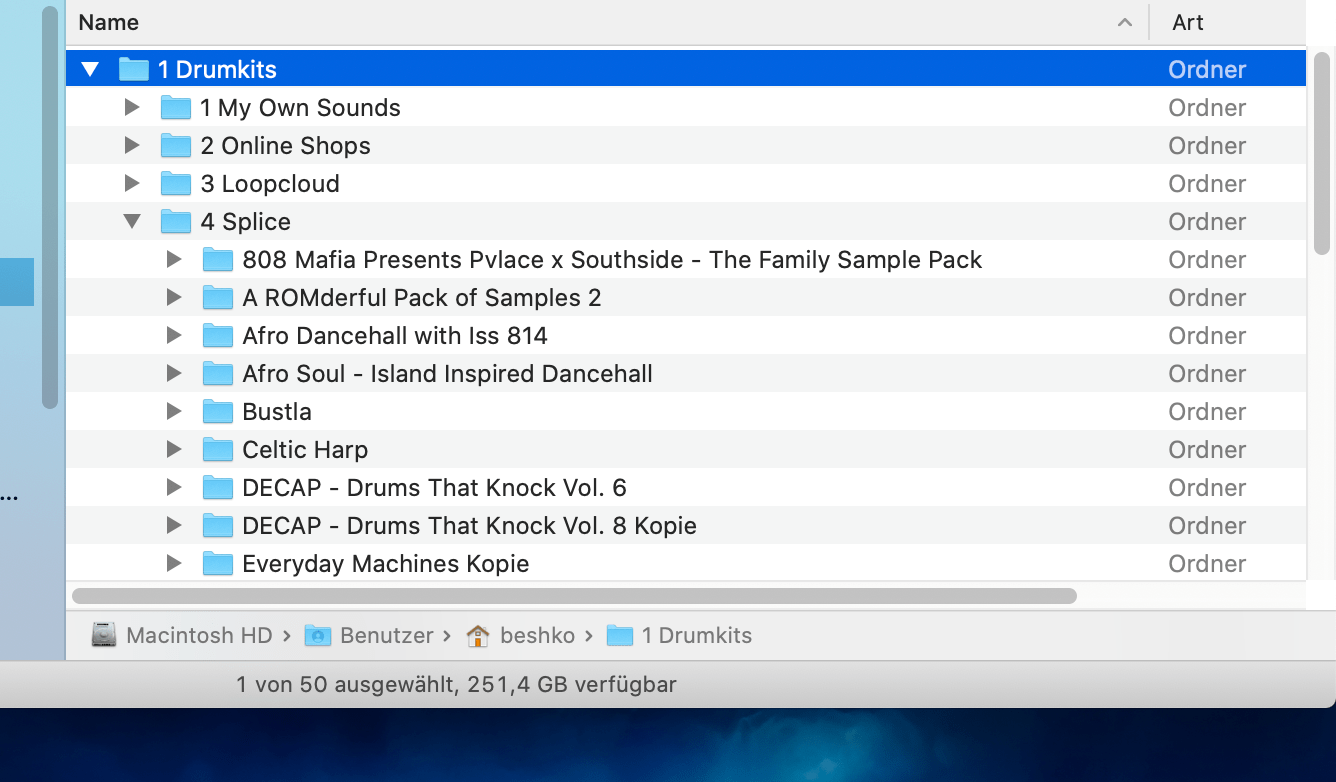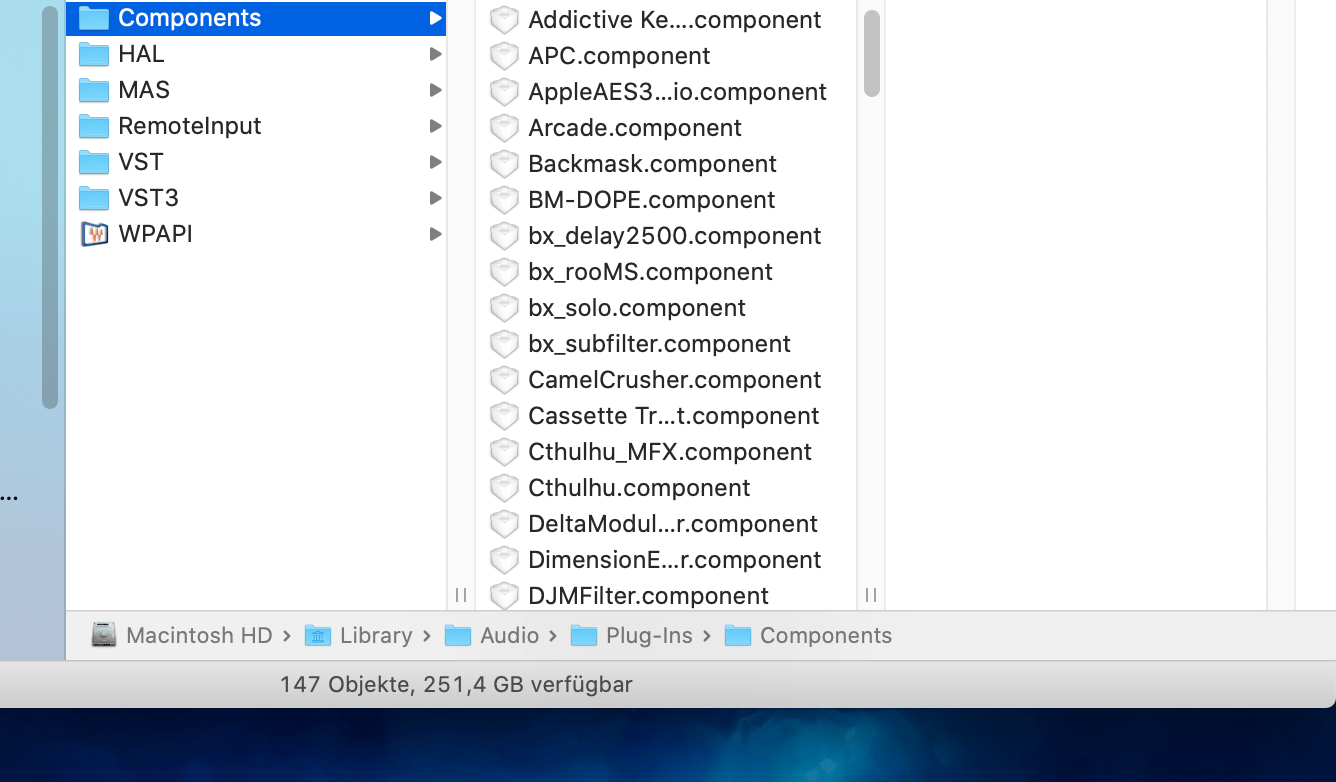 Move samples, sounds and plug-ins
Moving samples and sounds is problematic because many DAWs rely on the file paths of the samples used not changing. If you then move your samples, there are numerous problems when opening the project file.
Some DAWs such as Pro Tools and PreSonus Studio One create a separate project folder for each project , into which used audio files can be copied, so that one is protected against complications with changed paths. Nevertheless, we recommend that you prefer to stick to a folder structure and stick with it!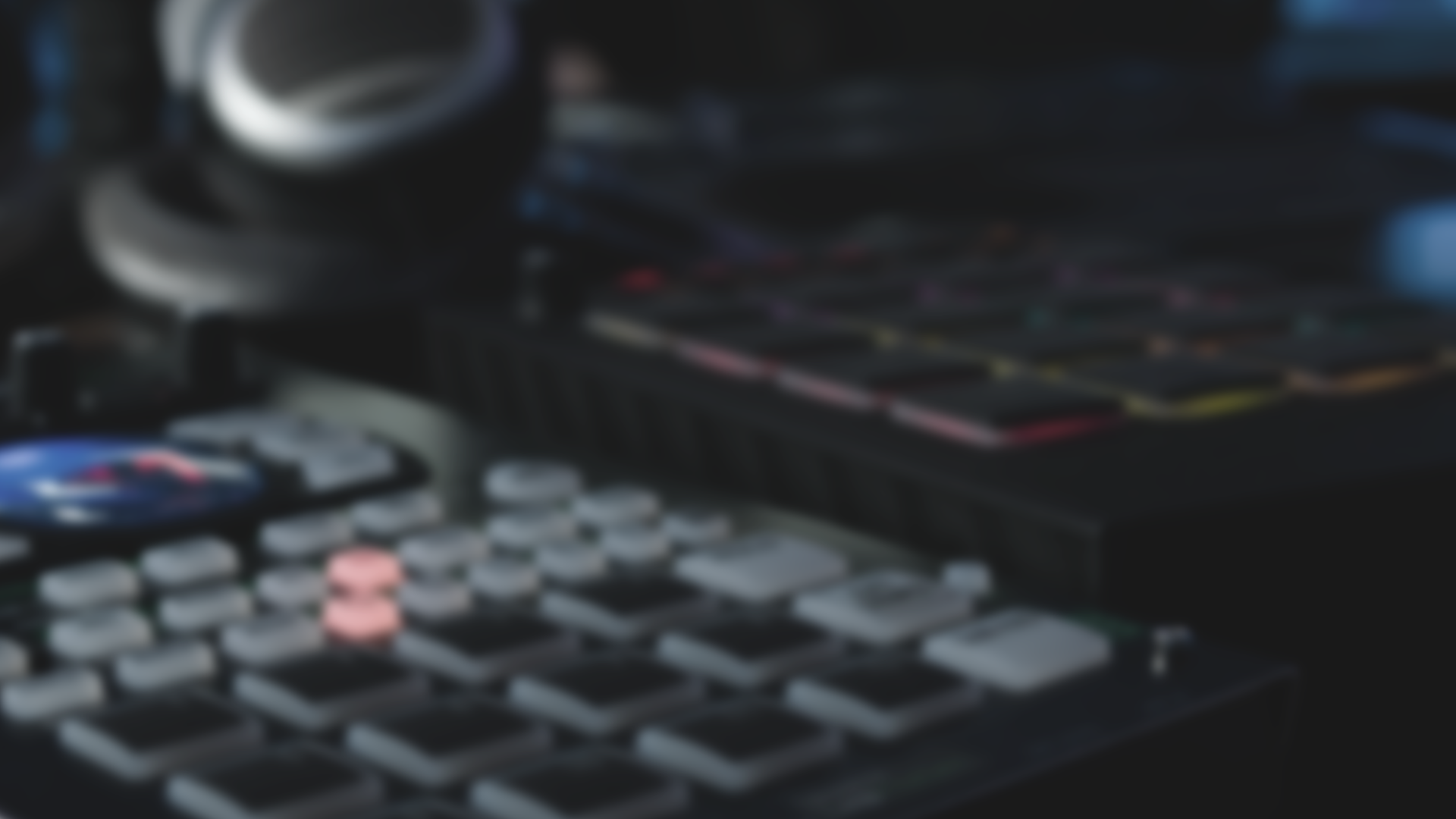 How to get samples for free